James Sutherland Bio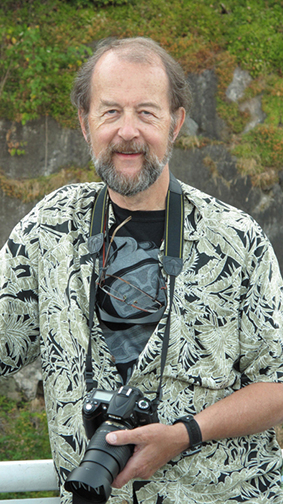 James Sutherland studied Art History and English Lit at UBC in the sixties. In time, he formed his own studio to design architectural-scale graphics, banners and murals for many public buildings, for example, the DuPont Subway Station and, with the native artists of Mnjikaning, the Circle of Clans Mural on Casino Rama.
He has been a member of Gallery 44 since 2011. James has been known to say: "Do unto the environment as you would have the environment do unto you."